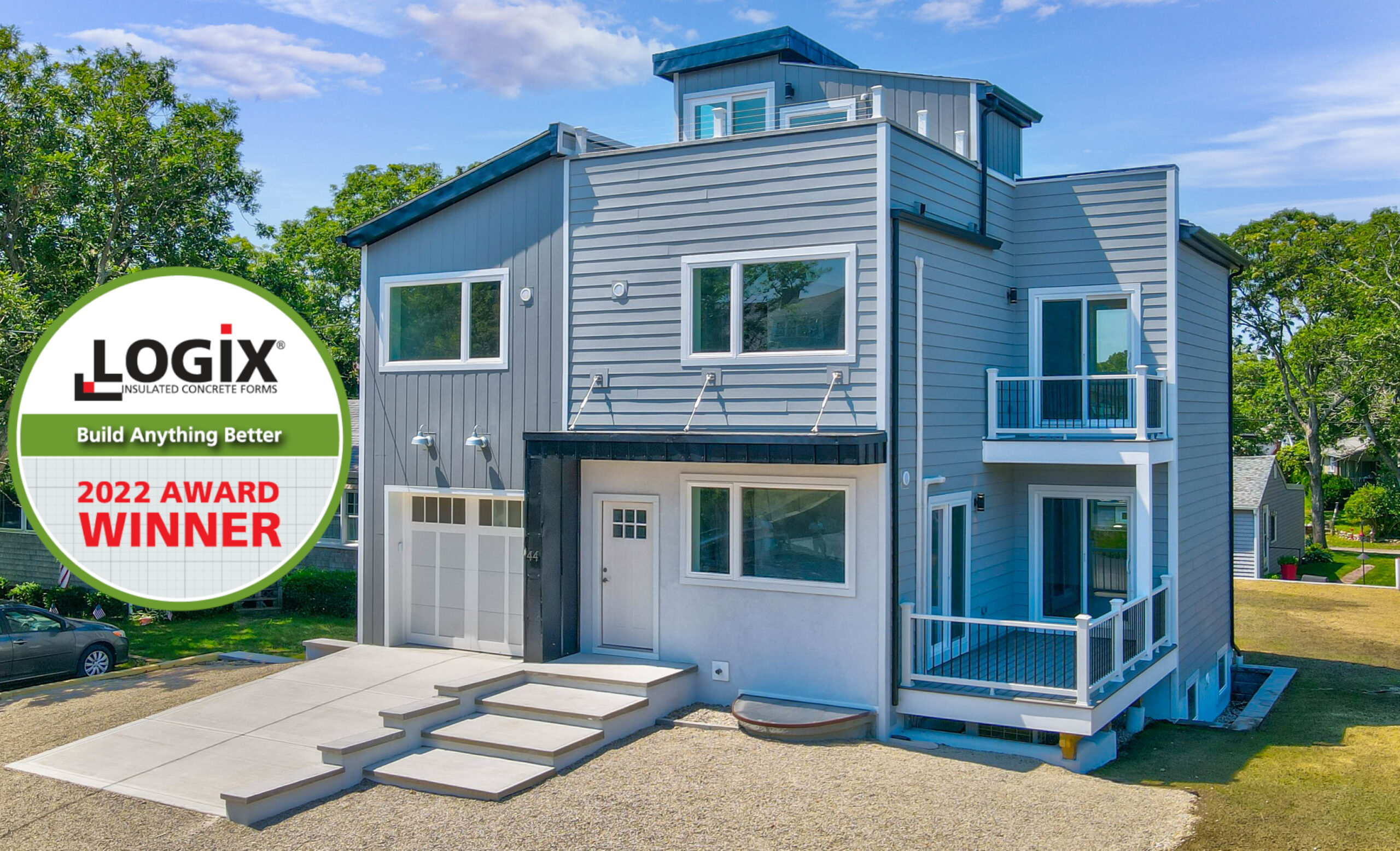 This house was designed and built with one thing in mind, Energy Independence. It's Off-Grid capabilities are powered by Sunbug Solar panels and a set of Tesla Power walls for complete Energy Security.
We worked close in hand with Logix ICF and the architects of the project to provide the comforts of a luxury home with the durability and safety of a reinforced concrete.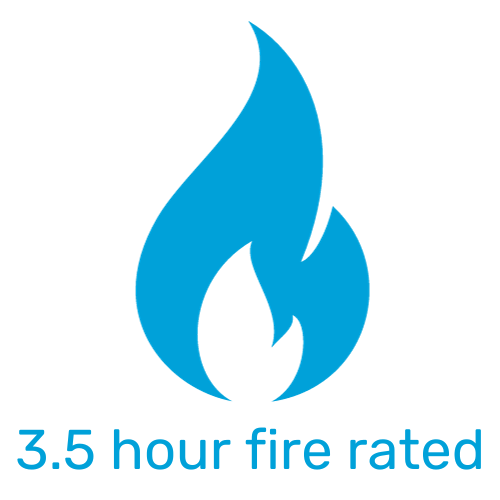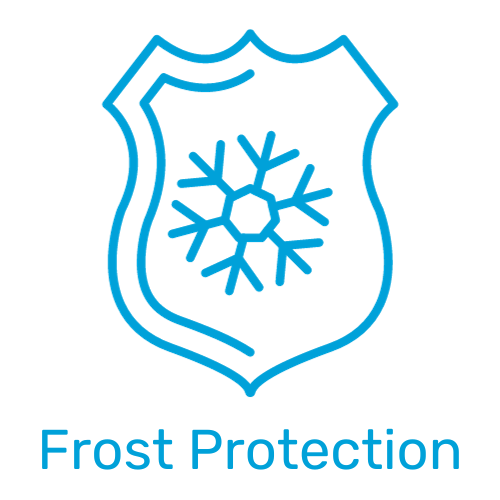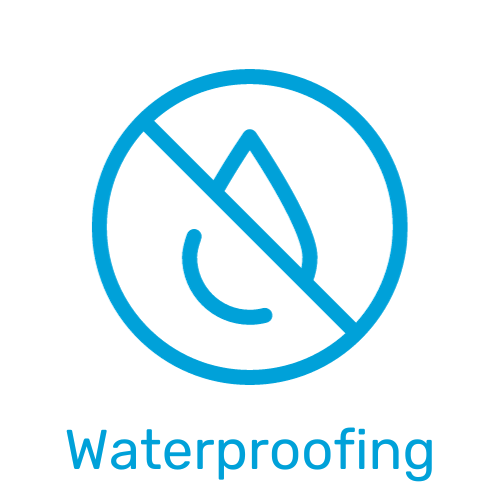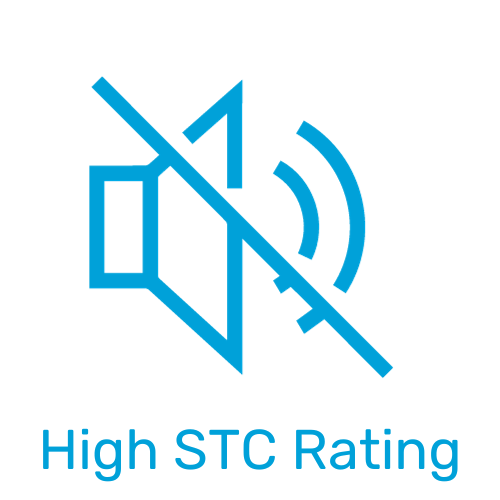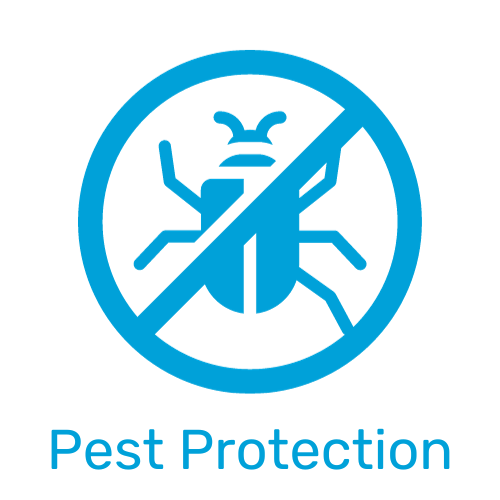 Our primary goal for this project was to incorporate high performance building components to ensure long term benefits of low maintenance and sustainability.  The homeowner wanted to have an open concept home which could capture the beautiful ocean views on each level of the home. Every aspect of the home's frame is made with insulated concrete forms with reinforced concrete at its core to ensure year round comfort in New England.     
Since this is a ocean front property, this home was built to withstand the strong winds, salty air, and moisture that can be expected on the New England Shoreline.  The reinforced concrete core of ICF forms provides ample protection from natural disasters, while simultaneously increasing energy efficiency and sustainability.
Logix ICF was used for this project.  The garage and foundation were set with 8" ICF forms and the remainder of the walls transitioned to 6" ICF forms. The end result was a design with significant open interior space completed with large floor spans  and high ceilings.  The use of ICF forms for the floors and ceilings eliminated the need for support beams and posts which allowed for even more space in the interior. 
The home is equipped with a radiant floor heating system which runs throughout the basement, garage and bathrooms. This is accompanied by a multi-zone mini split system with heat pumps which provides both the AC and heating for the home.  The home is setup to be completely Off-Grid with all-electric appliances, heating and cooling, and hybrid water heaters. These are all powered by SunBug Solar panels and a Tesla Power walls. Additional features of the home include hybrid water heaters, improved air quality due to an HRV system, and LED lighting throughout the home. 
Project Type: Three Story Custom Insulated Concrete Form (ICF) Home
Location: Plymouth, Massachusetts
Size: 3,400± SF
Total of ICF Used: 4,000± SF
Footing Product: FabForm Industries Fastfoot
Concrete Slab Insulation: Heat Sheet R-10 Panels w/ vapor barrier
Concrete Floor Garage: Lite Form Deck 
Foundation Product: Logix Insulated Concrete Forms 
Building Wall Product: Logix Insulated Concrete Forms 
R-Value: R-25+ with no thermal bridging
HVAC: Radiant Floor Heat, Mini Split Systems with Heat Pumps, & HRV
Start Date: March 2020
End Date: June 2021
Off Grid: Solar powered with 2 Tesla Power wall storage
"This is the first off-grid home in the South Shore of Massachusetts, and it utilized Logix ICF and Heat Sheet products paired with Tesla solar panels and back up batteries."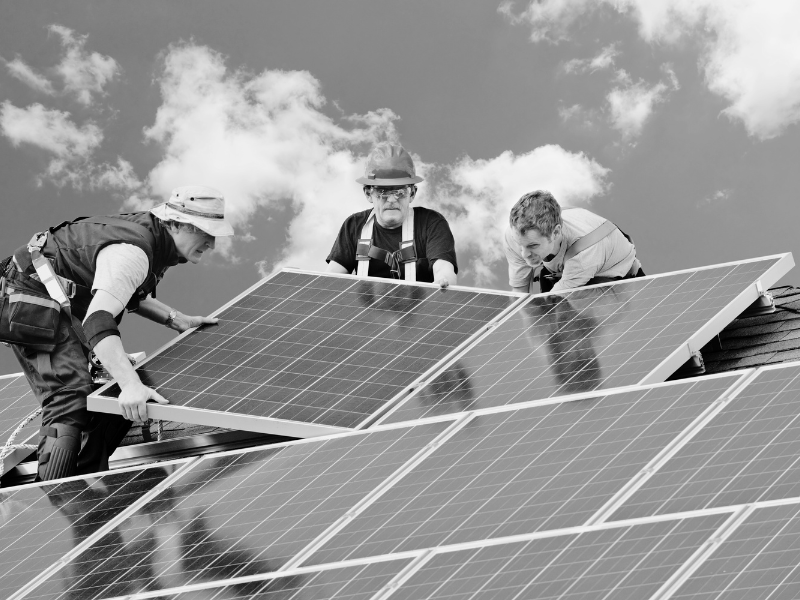 Energy Independence
Powered by Solar panels and Tesla Power Walls this home has full Off-Grid capabilities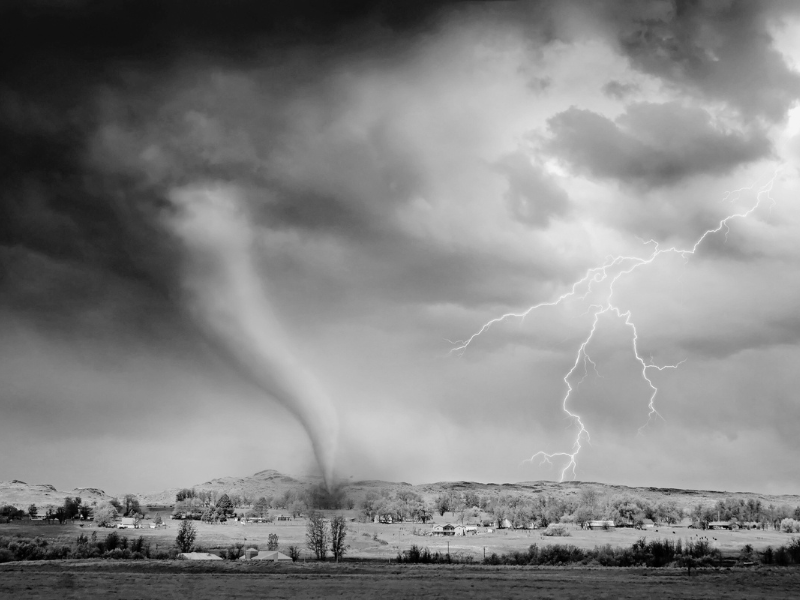 Durability
Reinforced Concrete Core makes up the entire frame of the structure. Plenty to withstand even the harshest winter that New England has to offer.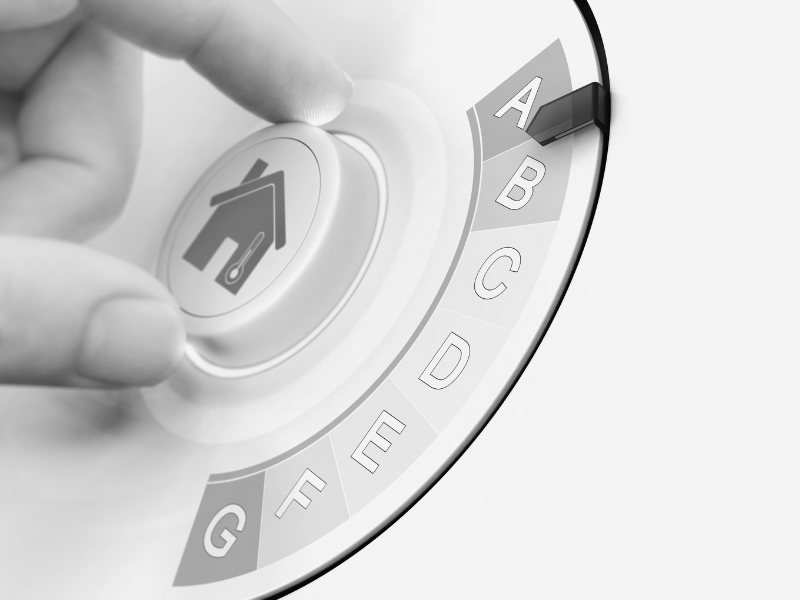 Energy Efficiency
The continuous interior and exterior insulation of Insulated Concrete Forms reaches an R-value of R 25 before any siding or sheetrock is installed.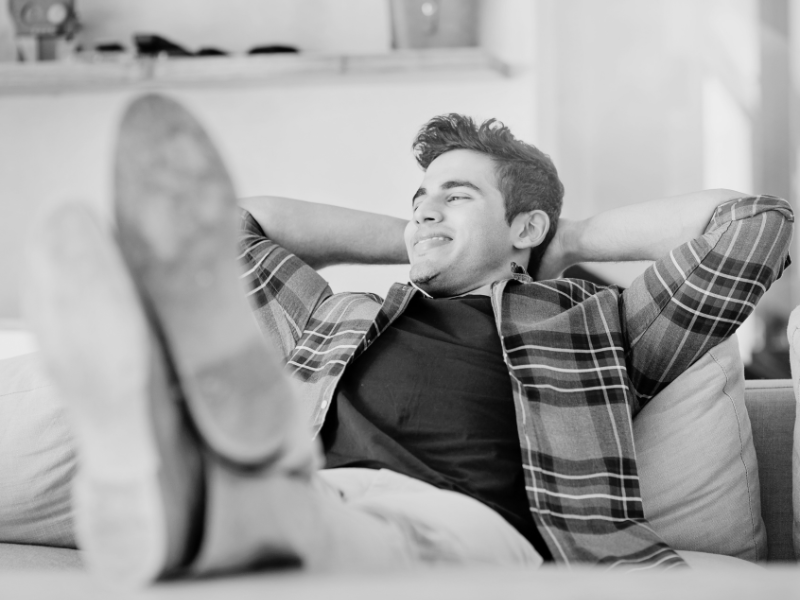 Comfort
The thermal mass of Concrete enclosed in the insulated EPS keeps the interior temperature of the home stable all day long and throughout the night.
Acoustic Isolation
A built in high STC rating provides this ICF home with reduced outdoor noise pollution giving the homeowners the peace and quiet to focus and relax inside the comfort of their home.
This project was featured in the 2022 Logix Awards. We received the Runner Up Award for The Most Outstanding Large Residential Home built with Insulated Concrete Forms